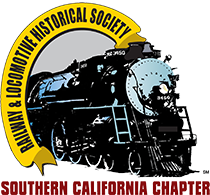 Membership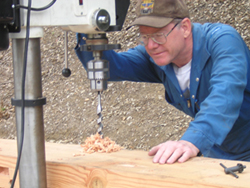 Becoming a member of the Railway & Locomotive Historical Society is like becoming part of history.
We are its Southern California Chapter and just one of many Chapters all over the county that you can join. If you love trains, want to learn more about them, would like to work on them, or just want to get together with folks who share your interests, please join R&LHS. Membership dues and donations to the Southern California Chapter help finance our restoration efforts and keep our precious heritage from becoming scrap. Several of the locomotives in our collection are the only survivors of their kind in the world!
The Southern California Chapter is an active and integral part of the Railway & Locomotive Historical Society. RailGiants Train Museum at the Los Angeles County Fairgrounds in Pomona is the place where the Southern California chapter operates. Work Parties take place at the Museum on the second weekend of each month, and the Museum is open on that weekend (except holidays) for the public to visit. Being a member of our organization allows you to join the crew during any of these days. During Work Parties, you can leave your mark on railroad history by working with our crew on one of our restoration projects. You can also work in our Depot Gift Shop, help in our Library, or give tours on our vintage luxury passenger "business car". We appreciate any help as a volunteer you can give.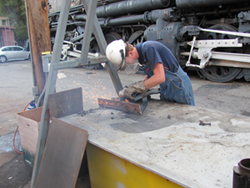 Our busiest time of the year is during the Los Angeles County Fair, which takes place during May for several weeks here at the Los Angeles County Fairgrounds in Pomona. During this time, our Museum is open every day of the fair. Members can volunteer time to help at the Museum. It's a whole lot of fun, you won't want to miss it, and you have free admission to the fair! Even if you could volunteer for only one day, it is appreciated!
Southern California Chapter's basic membership package includes a 10% discount on gift shop purchases at our RailGiants Store, and our monthly "Observation Platform" Newsletter. It's filled with news about our upcoming events, public meetings, restoration projects, member notifications, and the goings-on at RailGiants Train Museum throughout the year. Southern California Chapter members are also members of the National Railway & Locomotive Historical Society (R&LHS), who receive the biannual Railroad History Magazine, a quarterly newsletter of the national R&LHS, and invitations to their events and meetings.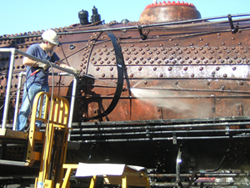 As you can see, there are a lot of great benefits to becoming a member of the Railway and Locomotive Historical Society, Southern California Chapter, including meeting and making friends with folks from all walks of life. From our friendly members, most of who have a wide knowledge of the Railroad Industry, and visitors to our Museum from all parts of the country and around the world. If you love trains and want to have an active and important part of preserving railroad history, don't wait.
NNew members who join now (including the remaining months of 2023) can enjoy their membership privileges today, throughout the remainder of 2024, and until March 31, 2025.
Click on the PDF icon to open and print our 2024 Membership Application form.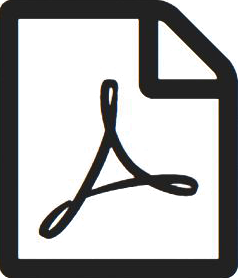 You can join our organization's most popular membership package on-line here with PayPal from your PayPal account or major credit card.
$40 National Railway & Locomotive Historic Society, individual membership dues
$15 Railway & Locomotive Historic Society – Southern California Chapter Individual membership dues with e-mail Newsletter delivery
$55 Total Annual Membership